Onsite Branding Opportunities
These high-impact sponsorships are built to maximize your presence during the DIA Global Annual Meeting — increasing your brand equity and keeping your company top-of-mind.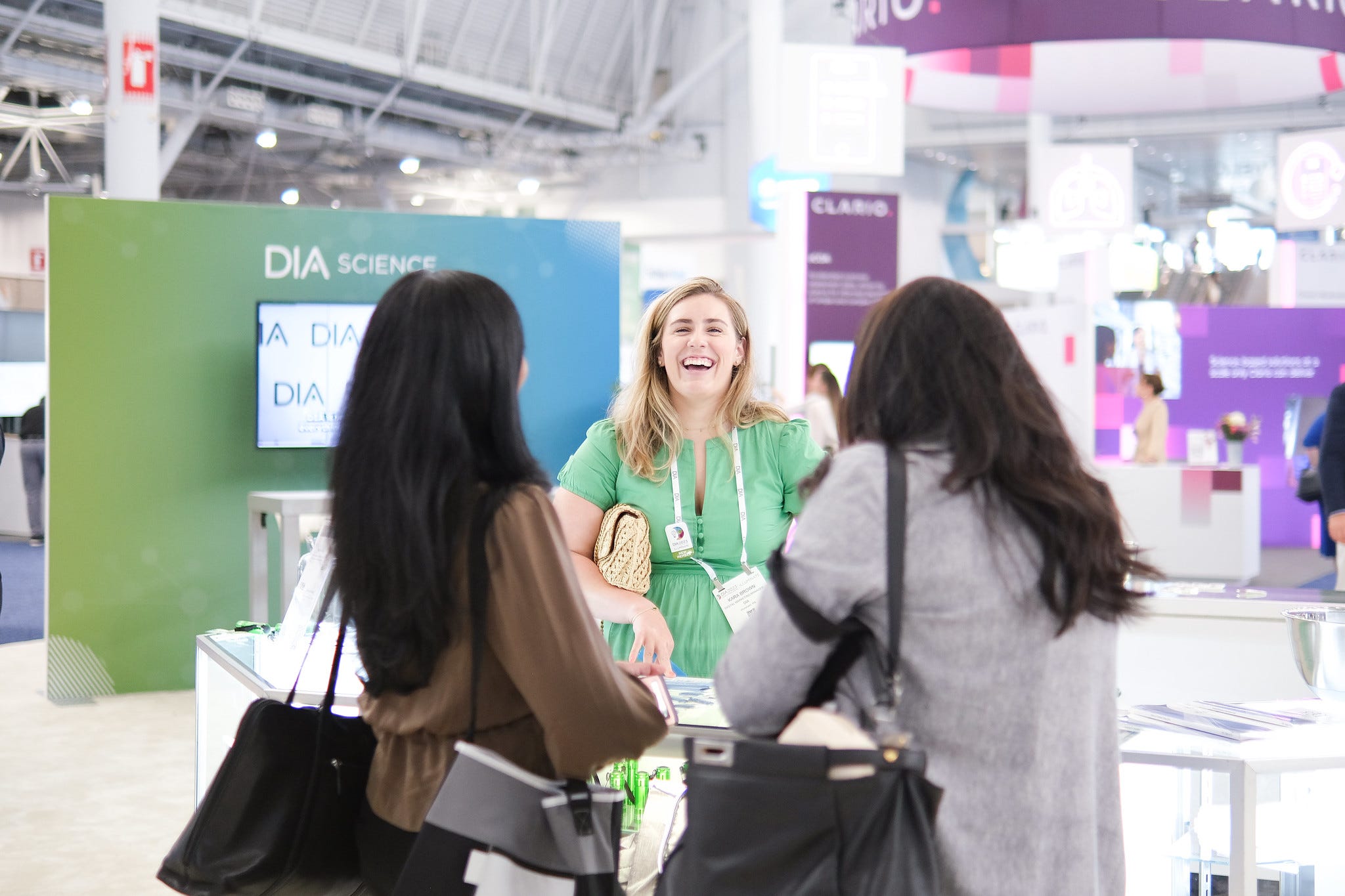 Click the (+) sign for more sponsorship information!
Provide DIA 2024 Global Annual Meeting attendees with complimentary Wi-Fi and the ability to seamlessly navigate the DIA Global App. Attendees will be directed to your website after login.
Tote Bags
$25,000 (Exclusive)
Receive maximum exposure at the DIA 2024 Global Annual Meeting and beyond by featuring your logo on the complimentary attendee tote bags. This sponsorship is offered to a select group of supporters who are considered non-commercial interests* by the Accreditation council for Pharmacy Education APCE. Certain restrictions apply.
Hotel Key Cards
$20,000 (Exclusive)
How many times will you use your hotel key card at the DIA 2024 Global Annual Meeting? Make a great first impression as attendees arrive in San Diego and get your organization great exposure. Your company logo or advertisement will be placed on one side of the hotel room keys and distributed to the top 3 hotels where DIA Guests will stay. Hotels are as follows:


Hilton Bayfront – Peak Night
Manchester Grand Hyatt – Peak Night
Marriott Marquis- Peak Night

Sponsorship includes all production costs.
Headshot Lounge
$20,000 (Exclusive)
The Headshot Lounge offers attendees the opportunity to have free professional portraits taken while they are at the DIA 2024 Global Annual Meeting. The lounge will be branded with your company's logo and promoted in the mobile app. As the exclusive sponsor, you will also have the option to display promotional materials and giveaways. *Promotional materials and giveaways are subject to approval and placement is confined to the lounge area.
Exhibit Hall Entrance Carpet Inlays
$15,000 (4 Available)
Your company's branding and messaging can't be missed on these floor decals as DIA 2024 Global Annual Meeting attendees enter the Exhibit Hall. Opportunity is for one (1) location inside or outside an entrance.
Aisle Signs
$15,000 (Exclusive)
Have your logo prominently displayed on these vertical hanging aisle signs that will help attendees navigate the busy Exhibit Hall. Sponsorship includes ten (10) aisles with one sign per aisle.
Printed with your company logo and/or message, your branded pen will be distributed at registration to all attendees to use onsite and on the go.
NEW! Case Study Competition
$10,000
Collaborate with DIA! Create a Case Study prompt which students will use for the competition. Sponsor has the opportunity to announce the Case Study winner and share brief remarks at this event. Opportunity for sponsor representative to be a judge. Sponsor name on the award(s), recognition in program promotions and onsite.
DIA Media Studio
$7,500 (2 Available)
As a sponsor of the DIA Media Studio, you will have an opportunity to interview a Key Opinion Leader in the life sciences industry that is presenting at DIA 2024. Your interview will be posted on the DIA YouTube and DIA Podcast channels and your company's branding will appear on the DIA Media Studio door and videos. DIA will also recognize your participation in select marketing communications to attendees.

Sponsor is limited to one interview.
Display your marketing message or product information on one or more of these double-sided, freestanding meter board signs placed in high-traffic areas.
Contact our Sales Team today to customize a sponsorship plan for your organization.
Stay Up to Date with DIA News!