DIA 2024 | San Diego, CA | June 16-20, 2024
Join Us for DIA's Largest Life Sciences Meeting of the Year!
The DIA Global Annual Meeting is the largest multidisciplinary event that brings together a global network of life sciences professionals to foster innovation that will lead to the development of safe and effective medical products and therapies to patients.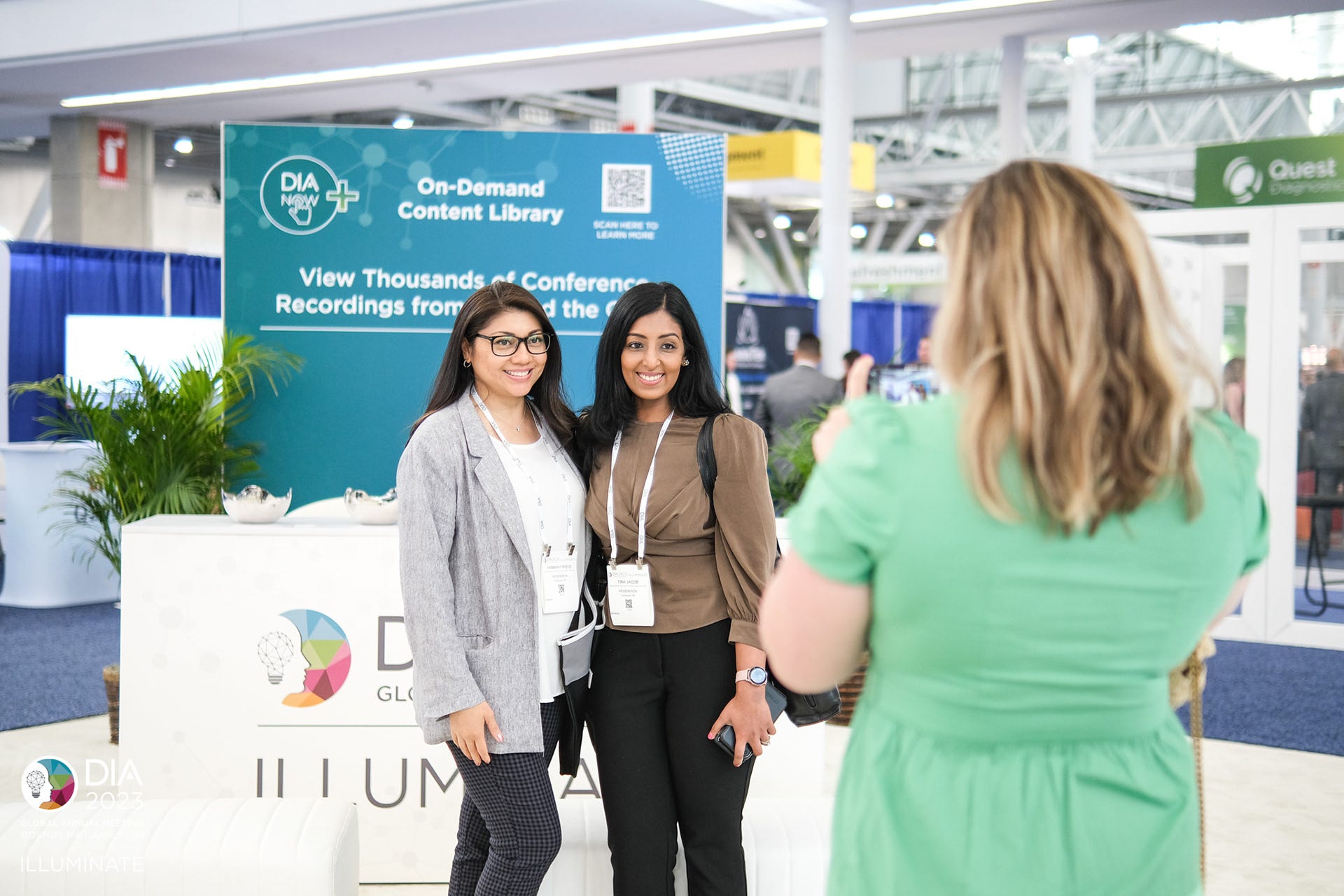 Patients Are Our Story
We seek to understand, collaboration is the skill we hone—and this collaboration must cross organizations, decades, languages, and boundaries to have true global impact.

The DIA Global Annual Meeting pushes beyond walls and borders. It is collaboration without boundaries, and we want you to join us and play a key role in building the framework of the future — making connections, gaining skills and insights, and advancing science to improve global health.
Stay Up to Date with DIA News!
Exhibiting at DIA 2024
We're celebrating our 60th Anniversary! This is a unique opportunity to meet face-to-face with current and emerging key decision-makers in a wide variety of roles. The exhibit program provides you with opportunities to engage with attendees and help meet your unique goals.
9.1MM
Impressions on Social Media
Top 30
Biopharmaceutical Companies Participate
About DIA
DIA is a global association that mobilizes life science professionals from across all areas of expertise to engage with patients, peers, and thought leaders in a neutral environment on the issues of today and the possibilities for tomorrow.
Interested in Partnering?
Become an exhibitor today!